ANVAYA COVE BEACH & NATURE CLUB NEWS & UPDATES
Welcome to Anvaya Cove Beach & Nature Club. Now that the dreams of summer are within your grasp, it's time to enjoy a horizon of living choices. There are neighborhood lots where you can build from the ground up or homes you leave to us to put together. Either way, you can choose your own refuge with a view—a leisure home that is a mere stroll away from a diversity of natural and recreational amenities.
Discover The Cove's Hidden Paradise BREATH TAKING SCENIC VIEWS
You know you've found a treasure trove when family encounters with nature are a tradition, and you've given them wonderful memories to last a lifetime.
BEACH & NATURE CLUBFEATURES & ATTRACTIONS

Discover Nature at it's FinestMAKING IT HAPPEN!
Wake up the family with a symphony of birdsong ushering in a day of discovery. Discover a multitude of colors and textures with a score of indigenous flowers, plants, and trees.
Let your children experience the thrills of adventure in the forest. Their eyes are soon fluent in the vibrant markings of birds and insects. From the cliffs, end your day with the incredible sight of an endless sky of stars. At Anvaya Cove, the exhilarating outdoors is preserved for you— as nature intended.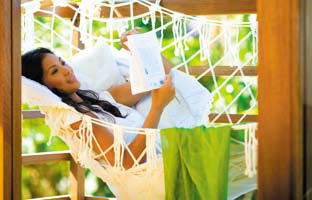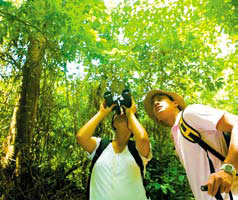 LIFE'S SIMPLE PLEASURES WHY CHOOSE US?
EXPERIENCE TRUE JOY WITHIN THE HEART OF NATURE
Set on the edge of the Bataan peninsula, facing the West Philippine Sea, Anvaya Cove was developed with equal care for your home and for the environment, with new fairways winding around trees, shoreline, and mountainside. A vision bringing family together in a place that "is as it always was."
FEEL THE BREEZE SURROUNDED BY WHITE SAND & BLUE SEAS
Spend the day in the summer sun walking on fine white sand surrounded by a perfect cove. Relax in the sunset or take time to enjoy beach games and water sport activities with friends and family. Experience the sunset right here at Anvaya Cove.
DISCOVER A PEACEFUL COMMUNITY  TALL MOUNTAIN VIEWS
Here at Anvaya Cove, we offer fantastic views of mountain ranges and natural flora and fauna. Surrounded by beautiful rolling hills and soft stirring waves from the sea, giving you and your family a perfect backdrop of natural breathtaking scenery.
FOR MEMBERS & GUESTS EXCLUSIVE CLUB FEATURES
Discover Beach & Nature Club
Here at Anvaya Cove Beach and Nature Club, family bonding intertwine in a lush, seaside setting. The Club consists of extensive beach and nature camp facilities, a pool complex, and elegant yet relaxed dining, lounging and social spaces.